Florida Lean Six Sigma Black Belt Training and Certification

A Lean Six Sigma Black Belt certification would be highly useful to your future. The knowledge, competence, and prestige that come with this level of training would help you excel in the upper management ranks of your current organization and make you a much more attractive option for prospective employers too. However, you must be prepared to commit time and energy to the process, which is why learning the requirements for earning Lean Six Sigma Black Belt certification is a good idea.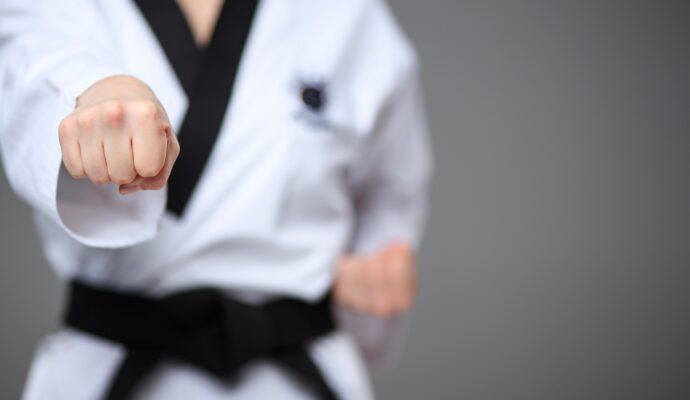 Who Is The Black Belt For?
Florida's Lean Six Sigma Experts Black Belts are pioneers at bringing Lean Six Sigma programs to life. They are in control of managing difficult activities and supplying support and tools to improvement departments as program administrators. They are skilled in utilizing logical approaches and working with transformations.
What A Lean Six Sigma Black Belt Candidate Needs To Know
One has to go through a Lean Six Sigma Black Belt certification exam; a candidate must undergo intensive training. A Lean Six Sigma Black Belt series builds on past educational courses, such as Lean Six Sigma Green Belt and Lean Six Sigma. Students must be able to solve a set of complex process-related calculations at the Black Belt level, as well as define, address, and correct a problem in any area of the business system. Since they are linked to the widespread implementation of Lean Six Sigma in an organization, training courses for Lean Six Sigma Black Belts often emphasize the improvement of management and leadership skills.
A Lean Six Sigma Black Belt's other significant job is to mentor and tutor the company's Green Belts. This is an important element of the Lean Six Sigma methodology in general, and it highlights the significance of adhering to and applying Lean and Six Sigma principles at all levels of an enterprise. Developing Green Belt talent will improve any company's divisions and help them operate more efficiently, which is why a Lean Six Sigma Black Belt is so critical to an organization.
Who Should Be Certified?
A Professional Lean Six Sigma Black Belt is a Subject Matter Specialist who can describe Six Sigma philosophies and beliefs, as well as support systems and processes. A Black Belt is capable of displaying collective leadership, understanding team dynamics, and delegating roles and responsibilities to team members.
According to the Lean Six Sigma Experts of Florida, Black Belts provide a thorough understanding of all aspects of the Define, Measure, Analyze, Improve, Control (DMAIC) model. They grasp the fundamentals of lean management practices, can define non-value-added elements and processes, and can make use of advanced tools.
Lean Six Sigma Experts of Florida Certification
Students at the Black Belt rank must already hold a Green Belt certification or at least three years of work experience in the discipline, or they must have completed two Six Sigma projects, according to the American Society for Quality. A full-time paying job experience is a must; cooperatives, internships, and part-time jobs are not allowed.
Depending on the institute, the exam style and training can differ. Education could occur on-site, online, or in a formal classroom format, and it could involve mentoring and lecture sessions. The certification is based on the successful implementation of two Lean Six Sigma Black Belt projects. A proposal is considered financially viable once it has been approved by the Accounting Department of a corporation and the investor. The Black Belt certification courses build on the Green Belt credential and provide a broader operational emphasis.
The Black Belt attainment requires the completion of one Lean Six Sigma project. The initiative must be linked to process changes that result in statistically significant improvements. Two indicators of Lean Six Sigma Black Belt programs are decreased accounting payable invoice development costs and reduced human resources hiring lead time.
Green Belts often fulfill fewer leadership positions in an organization than Black Belts, which is why the latter command a higher salary. Furthermore, project teams will be a mix of Green and Yellow Belt professionals who will be in control of executing reforms while overseen by a certified Black Belt.
A Green Belt's understanding of Lean Six Sigma methodologies is less advanced, but they would be able to solve quality issues and perform analysis utilizing the required approaches. Black Belts, on the other hand, would have in-depth experience of Lean Six Sigma, which they would be willing to pass on to both Green and Yellow belts, as well as the ability to guide successful growth programs.
While Green Belt practitioners are typically required to have at least three years of job experience before beginning training, a Black Belt must already be certified to the Green Belt level and have at least three years of experience in one area of Lean Six Sigma service.
Benefits of Lean Six Sigma Certification for Individuals
The below are some of the explanations why you want to obtain Six Sigma certification:
Assist Your Company And Reduce Risk, Whilst Eliminating Errors and Defects


Acquiring a Lean Six Sigma credential and Project Management Tools skills, such as Celoxis help an individual to become vital to an organization's ability to detect and remove errors.

Improve Business Processes and Maintain Quality


After completing our Lean Six Sigma Green belt certification course, you would be able to analyze and improve a company's the production and business processes. You may now be able to perform a detailed analysis of existing policies and comprehend how they influence quality results. Furthermore, certification indicates that you can reach the standard of sustained quality control expected by organizations; monitoring processes closely to ensure there is little to no variance from the mean and taking corrective measures to reel in a project that is veering off track.

You, Will, Become Relevant in Every Industry


Our methodologies are employed in several fields, including aerospace, hardware, telecommunications, banking, and financial management, computer technology, human resources, marketing, and several others. Individuals with Six Sigma certification have extensive expertise with a wide range of tactics that can be employed to streamline business processes, increase employee acceptance, reduce costs, and optimize revenue – all of which lead to a healthy bottom line in any industry. You would be willing to place yourself in the position as a reform maker inside every company with a Lean Six Sigma Green Belt Credential. Furthermore, spear-heading continuous enhancement in your team or company would boost your leadership ability set, rendering you much more important.
A Black Belt certification is acceptable for more senior technical roles such as project managers, quality assurance managers, operations managers, and new product creators or managers. For entry-level jobs in technical sectors, a Green Belt certification will be more than sufficient.
There are so many areas or regions where we offer these services with most of them being cities.
However, if you need any of these services, you need to contact us. The list below comprises the areas where we offer these services.