Lean Six Sigma Certification in Florida

What Is Lean Six Sigma?
Lean Six Sigma is a data-driven, disciplined methodology for project management that removes mistakes at any point of the process. It strives for a six-standard-deviation gap between the mean and the nearest specification constraint. Lean Six Sigma mainly measures manufacturing performance productivity, but it also evaluates the consistency of products and services. Amazon, 3M, Boeing, and other businesses also utilized Lean Six Sigma and gained success in the methodology. While Lean Six Sigma is not the rule in all aspects of these businesses, it can be used where necessary and produces great results. To provide you with more detail, we have addressed a few questions below.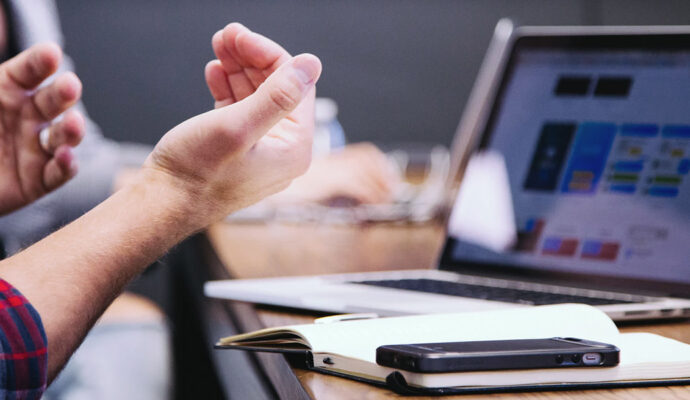 Why Get Certified?
Companies seek Lean Six Sigma certification because it contains a pre-designed collection of tools and practices that enable an organization's operations to grow exponentially. The primary goal of certification is to identify individuals who have the skills necessary to diagnose and prevent errors in a process.
Where Do I Start?
Since you are not in a Six Sigma role, it is helpful for you to participate in our Lean Six Sigma program. On achieving your Green Belt certification, you would be eligible to progress to full-time jobs and related certifications focused on your preferences. Your co-workers in organizations without an in-house Lean Six Sigma credential scheme can take classes from several institutes.
Beginning with Yellow Belt, you will work your way up to Green Belt and Black Belt certifications. To guarantee that your knowledge is embedded, you must complete assignments before or immediately after certification. Many institutes have both offline instructor-led and online courses, which you may choose based on your needs.
How's The Future For Lean Six Sigma Experts Of Florida?
Lean Six Sigma certification supports quality workers in the industrial and supports companies in improving expertise and learning innovative techniques. It also provides them with a knowledge base to educate their teams on best-in-class skills. The Lean Six Sigma Experts of Florida credential improves the understanding of measures and strategies for an organization's operations/service/production managers. They will continue to train their team members on effective problem-solving techniques.
Whether it's prospects inside or outside of your own business, Lean Six Sigma certification gives you an edge in a competitive market. Do you work for a startup or a well-established company? Is the corporation working with robotics or AI? Organizations will seek Lean Six Sigma consultants to help them drive organized and long-term reforms.
This is also a successful career course to follow if you want to start your own company. Companies look for Lean Six Sigma professionals to serve as mentors and trainers. Lean Six Sigma Experts of Florida certification will help you advance in the marketplace.
Any instructor will not do. You can check out a Lean Six Sigma associate who will interact alongside you to appreciate your company's mission and vision. The chosen instructor would be well-versed in Lean Six Sigma tactics, as well as be strong and knowledgeable in industries similar to yours.
Working on a project and using multiple tools may be both exciting and demanding. Green Belts and Black Belts may want to use more energy than appropriate in their enthusiasm to gather data that is unrelated to the project charter's scope. You need a partner who will coach and direct you through application - or project-specific assistance, such as data collection, analysis, and evaluation, as well as selecting the appropriate approaches and procedures to stay on track with the project charter and avoid scope creep. Your development partner should also speak about project execution problems and roadblocks, as well as time management. We'll also determine if candidates will need more coaching than others; coaching may be provided to the project team on an as-needed basis. The objective should always be to ensure that Lean Six Sigma is used successfully in your organization.
The below are some of the explanations as to why you won't obtain Six Sigma certification:
Advance to Executive Roles
You would have a good understanding of calculating and quantifying financial gains from every Lean Six Sigma initiative after you have completed your Lean Six Sigma course and earned your certification. The Lean Six Sigma credential program assists experts in developing risk evaluation and financial reporting capabilities. For senior management posts, these talents are strongly respected by middle and upper-level management. 
Excellent Salary
Having a Lean Six Sigma certification is no easy mission; the coursework is intriguing; the exams are challenging. Furthermore, moving from one belt level to the next needs years of practical experience. As a consequence, it can come as no surprise that professionals with Six Sigma certification are very well paid.
Obtain the First-Hand Experience with Quality Management
As part of the Six Sigma teaching method, students gain hands-on experience in business projects and apply scientific principles to real-industry examples. Starting a Six Sigma course also allows you to acquire important knowledge before joining the workforce.
What Are The Lean Six Sigma Certification Levels?
Lean Six Sigma certification is a show of expertise and, to a lesser extent, familiarity with the Lean Six Sigma approach and methods. There is no widely agreed requirement for certification, although many standards of Lean Six Sigma proficiency have been established through general experience. The certification standards are denoted by Lean Six Sigma belts: Yellow Belt, Green Belt, and Black Belt.
Yellow Belt
Yellow Belt is appropriate for Lean Six Sigma project team members who are subject matter experts who want to focus on their job. They must grasp and respect the methodology, as well as be able to use Lean Six Sigma methods and techniques.
Green Belt
In Lean Six Sigma, a Green Belt is a team leader's degree. These organizations may lead an improvement effort by using the methods and computational tools available for Lean and Six Sigma. They are usually in charge of projects and management teams.
Black Belt
Black Belt is the maximum degree of certification for a Lean Six Sigma professional. These individuals are expected to lead major cross-functional enhancement activities as well as to educate and tutor Green Belt team leaders. They are the ones that make the call about which tool or technique to use or how to apply those tools or techniques. They also take part in Process Gate project assessments.
The Master Black Belt is a higher-level subset of the Black Belt. He is a Lean Six Sigma Black Belt that works as the organization's initiative coordinator. There is no unique Lean Six Sigma credential for these individuals; rather, they must be able to successfully handle the program by integrating their Lean Six Sigma experience with the organizational culture and norms.
There are so many areas or regions where we offer these services with most of them being cities.
However, if you need any of these services, you need to contact us. The list below comprises the areas where we offer these services.